Advertumblr
Aug 06
Double Rainbow over Canary Wharf - Paul "Bear" Vasquez would be proud (Taken with instagram)
Jul 14
[video]
Jul 04
Time to delete Path? #GooglePlus
Jul 02
Favourite animated GIF of the day: Google+ vs Facebook 
Jul 01
Here's a theme to make Google+ look exactly like Facebook.
This actually might help more people make the move over. Here's what mine looks like. Try it for yourself here.
Jun 30
[video]
Jun 24
Grey flew a huge spelling error across the Cannes skyline. Someone shared a photo. Everyone pointed at it and laughed. Since then, the image has been viewed over 16,000 times on twitpic and covered by a number of blogs and industry press. 
But the question remains - a massively unfortunate screw up in front of your peers, or, an attempt at demonstrating the power of social media?
Whilst the former is the most likely but also boring outcome, what would be more interesting is if this had been an attempt to show that something as menial as towing a banner from a plane could be turned "viral", through social media. After all, the simple addition of an extra "i" was enough to turn a non-standout event into, arguably, the most shared piece of content from Cannes 2011. Grey simply gave people something to talk about.
However, whether it's claimed to be a PR stunt or not, Grey could still end up with "oeuf sur les visage" after what probably won't be termed "Spellgate", because Grey now face one of the more untested areas within social media - Crisis management…unless…it's an experiment in handling that as well?
One thing is for certain. No-one will give a toss in a month.
Jun 16
Love this GIF I saw from anthonykalamut:
Thanks @faris for this. Small things (or in this case really big things) amuse small minds my mother lectured me.

After 10 minutes… I knew I needed to reblog this.
(Source: tigs)
Jun 15
5 million users. 95 million photos. 100,000 new users join each weekend. 860,000 photos uploaded a day. Available in 10 languages. 2,500 apps using its API (including searchinstagram.com and instac.at!!!) 4 employees. 8 months old.
Insane growth. Thoroughly deserved. Go Instagram!
Jun 07
Best GIF of the day goes to…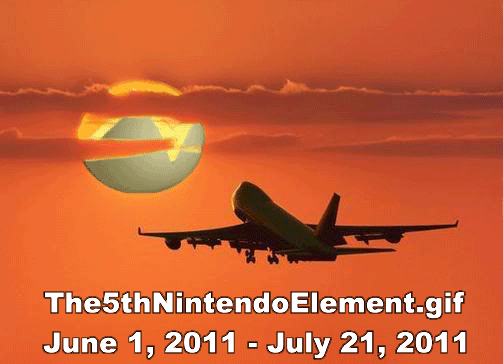 via @Sydlawrence 
Let's hope Nintendo can live up to the hype at E3!